Introducing our new Medicare Advantage support team
We've added talent and experience to better serve our agents and brokers
The launch of Arkansas Blue Medicare has been a tremendous success, and our agents and brokers helped make it happen. So we are proud to announce several changes we're certain will improve our ability to support agents and brokers in selling the entire portfolio of Arkansas Blue Cross and Blue Shield's individual products.
In early April, we're adding two new additions to our already outstanding team to support agents/brokers who sell our Medicare Advantage products.
Here's a look at the changes: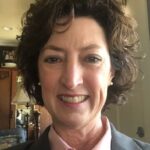 Cynthia Cornell has joined the Arkansas Blue Medicare leadership team to lead agent and broker sales and service for all Arkansas Blue Medicare products, as well as our stand-alone prescription drug plans. Cynthia, who recently led Medicare sales for Allwell, has a wealth of knowledge and experience in Medicare products, operations, sales and service.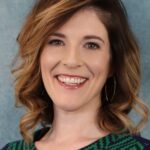 Cynthia will be joined by April Davis, our new Medicare sales consultant (effective April 5, 2021). April comes to Arkansas Blue Medicare from Allwell, where she very successfully supported Medicare sales and agent/broker service. The establishment of this dedicated Arkansas Blue Medicare sales support team is effective April 1, 2021.
For a handy reference on how to get agent/broker support for Arkansas Blue Medicare products, check out this informational PDF.
Samantha Skyrme and her team (Allan, Louann and Tammy) will continue to manage the under-65 line of business (individual major medical, dental, vision and ancillary coverages) and our Medicare supplement products.
This informational PDF has details on who to contact for issues on the under-65 line of business (individual major medical, dental, vision and ancillary coverages) and Medicare supplements.
Our hope is that these new additions and improved alignment will allow us to accelerate our growth while also providing best-in-class support to agents and brokers who promote our products to their clients and prospects.
During the transition, these teams will be working together closely. As always, if you have questions, simply contact us, and we'll get you the answers you need.